This year, I thought it would be cool to just write about several things that I want for Christmas in 2012. Of course, I am grateful for everything and need nothing except Jesus, my wife, family, and friendships. Yet there are neat things out there on the market that would be awesome to have. This list is just for fun, and is not intended for anyone to think that I want you to buy something for me, or to interpret that I am wanting something that is out of my means of affordability, lol. It is just a weekly blog entry discussing things that I like. Here are just a few items that I desire to utilize or obtain for further studies, enhance my technological connectivity, and just enjoy because they are cool!
1. Apple iPhone and iPad
I wanted to get an iPad when it first came out. I have waited to get one because Apple continued to release new generations, and they are pricey. Let's just be honest - they are expensive! I also wanted to get an iPhone, but I have not been able to upgrade over the past several years. I am hoping this next year I will be able to get both of these extremely resourceful pieces of technology! There are some really cool "exclusive" apps in the
Apple store
that I could utilize to enhance my studies and future occupational tasks on an iPhone and iPad.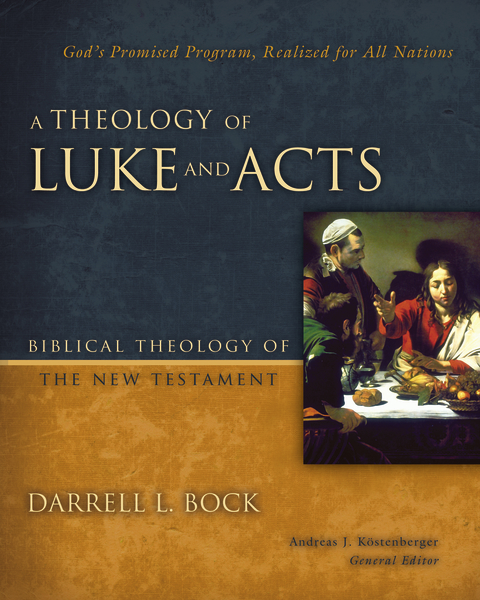 2. Christian Books.
In the words of the great theologian Erasmus, "
When I get a little money I buy books; and if any is left I buy food and clothes
." There are many books that I want to read (I can go on and on with a long list, and those of you who know me, I love reading theology books), but there are essential resources that I would love to have right now so I can use them in my near future as I continue to build my personal library. One of these resources is another book from the biblical theology of the New Testament series from Zondervan called
A Theology of Luke and Acts: God's Promised Program, Realized for All Nations
. After I finish the book in this series on John's Gospel, I will definitely begin studying this one.
3. Aaron Rodgers Jersey.
I love the Green Bay Packers. The
Packers Pro Shop
sells everything "Packers" and has plenty of team jerseys in stock. I have been plagued with a old Brett Favre jersey for a decade, and it is time to upgrade to "L" adult size discount double check #12. This year I found out that Rodgers is actually a devote Christian who has decided not to wear his faith on his sleeve as Tim Tebow
per se
, but has shared the gospel off the field and in the locker room with his teammates. I hope he continues to do good this season and live for Christ during the rest of his career. Go Packers!
4. Diesel Men's Watch DZ4239 (Brown) and DZ4257 (Black).
My favorite brand of modern watches are Diesel. I use to like Nixon watches, but they are way over priced for their size and quality. On the other hand, Diesel watches can get out of control with their sizes. Yet, I have found their watches last the longest and are the most durable. The metal they use does not chip or scratch. I frequently stop by Nordstroms when I go to the mall just to see what kinds of watches they have available to try on. It is always important to try a good watch on before you buy one because every watch feels different. There were two designs that I have recently discovered and would love to wear. Both of the designs fit perfectly on my wrist, so they are extreme comfortable and will not move (unlike some watches do that slide on your wrist). The watch actually is curved on each end where the leather band connects. This is to ensure the watch will fit on your wrist with perfection and never move. That is a big issue with me and watches because it is annoying having to recenter your watch on your wrist because it slides off (and tightening the band so it will not is just straight up uncomfortable). I am a big watch guy, but have not been able to get a nice watch lately because I have been saving up my money.
5. Zoo York and Ezekiel Apparel.
There are two name brand clothes that I really like because of their simple designs.
Zoo York
and
Ezekiel
have awesome long sleeve and short sleeve button down shirts. I love how they fit (because I have big shoulders) compared to other shirts that have different kinds of cuts for their shirts. Ezekiel has tons of great t-shirts and jackets as well. There are a few hoodies that I like from Ezekiel. If I get clothes, I hope their are from one of these two brands in "XL" sizes so I can have some nice shirts for next year!
6. Creative Recreation Shoes.
I have been wanting to get nicer shoes now that I am older and do not wear them out as much as I did when I was younger. After I bought a pair of shoes from Nordstroms Rack, I noticed a pair of
Creative Recreation
shoes in size 11, and they fit perfectly. The are very light and comfortable. The shoes also come with great styles that are different from Vans or Pumas. I do not like those brands because their shoes are too basic for me. Vans are staker and Pumas are sporty; Creative Recreation shoes are trendy.
The Cesario XVI and Cesario Lo XVI are my favorite styles (as in the pictures on the left hand side). Most of these shoes are found online and in the stores at the malls, so I know they are always available. Creative Recreation has many different colors, but I like the classic colors verses some of their more while designs.
Also, I like how they have their signature Velcro strap on the toe of the shoe. It gives the show a distinctive look. I hope to get several pairs of these shoes in the future.
7. Eastland Men's Boots.
Once I tried on one a pair, I wanted to buy it. The pair was not on sale at Nordstroms Rack, but I found smaller sizes on sale. I like these boots because they are made out of solid and strong materials. The shoes are not heavy has most "moc boots" and they can be worn in different kinds of weather and climates. The
Eastland
"Lumber Up" style actually provides about two inches of height for the person who wears the boots, so wearing them will have to get use to being just a few inches taller than normal. The size varies on the Eastland shoes, but size 10.5 fits very nice. I hope to get some boots on sale at Nordstroms Rack in the future as well.
8. New Era Fitted Angels Baseball Hat.
I love hats. I have not bought any new hats for three years. I feel it is time to get some new hats now that the older ones are getting worn out because they are wool. I only like New Era fitted hats, specifically baseball teams. My favorite team is the Angels, so I want to make sure I put some of those hats on my Christmas list! I wear 7 3/8 fitted hat size.
Hat Club
is the place I like to go to because they give discounts to members, and their membership is a one time fee for life.
9. American Eagle Men's Jeans.
During Christmas last year, I found out that
AE
sells their men's jeans (all styles) for under $30 until a few days before Christmas as a holiday sale. They have great skinny jeans that last for the whole year, but the unfortunate thing about these pants is their durability. Where they rub, they will wear out if you run or walk a lot during the regular week over the course of a week. I hope to stop by and get a few 36 x 30 pairs of skinny jeans this Christmas if I get the opportunity!
10. Person of Interest Season 1 / Hawaii Five-0 Season 2 sets.
My wife and I watch two shows faithfully;
Person of Interest
and
Hawaii Five-0
on CBS. We love the characters and the story lines. We have watched Hawaii Five-0 season 1 over and over again. I would like to do that with Person of Interest too. Therefore, getting these shows on DVD/Blu-ray would be great since we do not have a DVR. Watching the making of television shows is just as exciting as watching the special features on movies, and I hope to see how these two seasons were constructed and developed!
My Christmas list for 2012 was just a few things that I am excited about getting either for Christmas or next year. It was fun going over the things that I would like to have. Now some people give gift cards as gifts. Regarding gift cards, here are some places that I love to go shopping or dining at throughout the year that could on my Christmas list
per se
: Bass Pro Shops, Nordstroms, Best Buy, Cheesecake Factory, Lucille's Smokehouse, Starbucks.