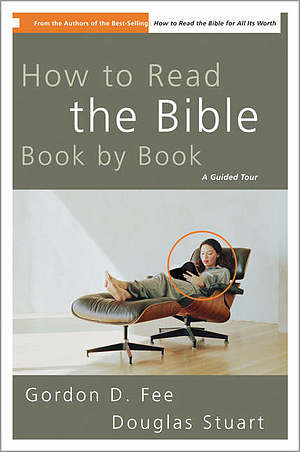 I have many resources that describe the different books of the Bible and their distinct purpose and harmony in the OT and NT. Yet, there is one resource that explains the content, history, and emphases of each book in a very academic and pastoral manner. In
How to Read the Bible Book by Book: A Guided Tour
, New Testament scholars Gordon Fee and Douglas Stuart put together a classic read that gives a deeper and more complete explanation of each book in the Bible.
The book cultivates the idea that Jesus is revealed in the whole story of redemption, weaved throughout the grand narrative of Scripture in all 66 books. Paul read through the Scriptures and studied them book by book to showcase the glory of Christ. This is exactly what John Piper alludes to in the video below. We must know how to read the Bible book by book to see the Lord Jesus Christ highly exalted in the Word of God.
"[Jesus] stands forth from the pages, in the story of the pages that are written, which are self authenticating and compelling...you meet him, he befriends you, he reduces you to humble brokenness, and reveals himself sufficient for you in his cross...such that you cannot not see the magnificence of the glory and beauty of Jesus Christ [in all 66 books of the Bible]." - John Piper
"Therefore I testify...for I did not shrink from declaring to you the whole counsel of God."
(Acts 20:27)