Title: "Identity In Deity, Christ's Superiority"
Text: Colossians 1:15-20Introduction.

Every religion has their own identity in some type of deity. Deity is when something has the essential nature or condition of being of the divine as god.
-Muslims believe in Allah as one god.
-Hindus believe in Reincarnation and many gods.
-Buddhists believe in Buddha and that you can reach god.
-Mormons believe in separate gods and that you can become god.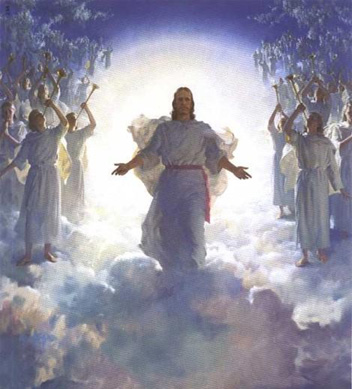 However, all of these religions shoot to find truth over the span of history, but only have one thing right and that is there is an identity in deity. They all have the wrong identity. The true identity of deity is in the supremacy of the Lord Jesus Christ. All other religions in the world whether cults like Jehovah Witnesses, or false religions like Buddhism, straight up deny the deity of Jesus Christ. They deny him today, and they denied Christ's deity in Paul's day as well. The Greeks though it was foolishness to believe a man could rise himself from the dead and be God, and the Jews thought it was blasphemy that a man could be God. So how would you handle this pressure as the Colossians were experiencing in their culture, city, and church? Run to the word of God! That is precisely what Epaphras did. He ran to Paul who knew the truth.
Paul will paint us a preeminent and superior portrait of Jesus Christ as God in the greatest section of polemic scripture in the Bible (polemic means writings that fight for truth!). Paul will place the true identity of deity on Jesus Christ, and explain how everything in existence is under His superiority!
I. Identity of Deity – Jesus Christ is God

Paul gives four truths proving Jesus was indeed God.

1. He Is the Illustrator (v.15)
A. John 1:14 says, "And the Word became flesh and dwelt among us, and we beheld His glory, the glory as of the only begotten of the Father, full of grace and truth."

B. John 1:18 says, "No one has seen God at any time. The only begotten Son, who is in the bosom of the Father, He has declared [Him].

C. John 14:9 says, "If you have seen Me you have seen the Father."

D. 2 Corinthians 4:4, "whose minds the god of this age has blinded, who do not believe, lest the light of the gospel of the glory of Christ, who is the image of God, should shine on them."

E. Hebrews 1:3a says, "who being the brightness of His glory and the express image of His person…"

2. He Is the Creator (v.16)
A. John 1:3 says, "All things were made through Him, and without Him nothing was made that was made."

B. Hebrews 1:2 says, "has in these last days spoken to us by His Son, whom He has appointed heir of all things, through whom also He made the worlds…"

3. He Is the Sustainer (v.17)
A. John 1:1-2 says, "In the beginning was the Word, and the Word was with God, and the Word was God. He was in the beginning with God."

B. Hebrews 1:3b says, "and upholding all things by the word of His power…"

4. He Is the Ruler (v.18)
A. Philippians 2:9-11 declare, "Therefore God also has highly exalted Him and given Him the name which is above every name, that at the name of Jesus every knee should bow, of those in heaven, and of those on earth, and of those under the earth, and [that] every tongue should confess that Jesus Christ [is] Lord, to the glory of God the Father."

II. Jesus' Superiority – All Power Dwells In Jesus

Paul uses the word 'all' 40 times in Colossians. He emphasizes and stresses that all things are created by and for Christ, controlled by Christ, and that all authority goes to Him.

1. Fullness In Christ (v.19)
Warren Wiersbe points out in his commentary that Paul used the word fullness to declare that all fullness dwelt in Jesus Christ! " The word translated fullness is the Greek work plemora (Play-ro-ma) which was a technical term in the vocabulary in the Gnostics and false teachers in that day. It meant "the sum total of all the divine power and attributes."

A. Psalm 24:1 says, "The earth [is] the LORD's, and all its fullness, The world and those who dwell therein."

B. Ephesians 1:21-23 says, "(Jesus is) far above all principality and power and might and dominion, and every name that is named, not only in this age but also in that which is to come. And He put all [things] under His feet, and gave Him [to be] head over all [things] to the church, which is His body, the fullness of Him who fills all in all."

2. Reconciled through Christ. (v.20)
A. 2 Corinthians 5:18-19 says, "Now all things [are] of God, who has reconciled us to Himself through Jesus Christ, and has given us the ministry of reconciliation, that is, that God was in Christ reconciling the world to Himself, not imputing their trespasses to them, and has committed to us the word of reconciliation."
Wrapping Up.
Jesus Christ is God. He came to earth in flesh to die the perfect atonement for our sins and salvation. His work on the cross was superior to all others religions and beliefs. Paul describes to us that He is truly the God Man, that He is preeminent above all things, for the Father has given the fullness to Him. Jesus Christ is not just supreme above every other name, but his work is superior to every other work. Therefore, we see the true identity in deity is Jesus Christ, and His superiority is far above everything in the universe!